Aarshaveda | Bhringaraj powder | USDA Certified Organic | 200gm
---
Vendor: Aarshaveda
Product Code: S-1662
Availability: In Stock
Bhringaraj (Eclipta alba) is famous in India for its use as a natural hair tonic. A primary ingredient in most Ayurvedic hair oils, Bhringaraj promotes strong, healthy hair growth and helps maintain the hair's natural color and luster. It is one of the best rejuvenatives for pitta, and has a special affinity for the head. Bhringaraj promotes healthy nails, bones, teeth and a clear complexion. It calms the mind, bolsters the memory and supports healthy eyes and ears. Bhringaraj is also an excellent liver cleanser and supports proper function of the lungs.
Related scientific research references:
1. Dinesh Manvar, Mahesh Mishra, Suriender Kumar, and Virendra N. Pandey.  Identification and evaluation of anti Hepatitis C Virus phytochemicals from Eclipta alba J Ethnopharmacol. 2012 Dec 18; 144(3): 545–554.
2. Rangineni, Sharada D, Saxena S. Diuretic, hypotensive, and hypocholesterolemic effects of Eclipta alba in mild hypertensive subjects: a pilot study. J Med Food. 2007 Mar;10(1):143-8.
*******Please Note This is a Clearance Product, has limited Best Use Date *******
The quintessential Ayurvedic herb for the hair and an excellent rejuvenative for pitta*
Supports healthy hair growth*
Promotes natural hair color and luster*
Promotes healthy skin, bones, teeth, sight, hearing and memory*
Supports proper function of the liver and lungs*
*The information on this website is for educational purposes only and is not a substitute for medical advice, diagnosis or treatment. For more information pertaining to your personal needs please see a qualified health practitioner.
Customer Reviews
04/05/2022
Tracy C.

Australia
One bag was opened in delivery box
(This is not a review of the item.) One of the 3 items I ordered was open and the product in powder form fell out of the bag into the delivery box. The bag just does not seal!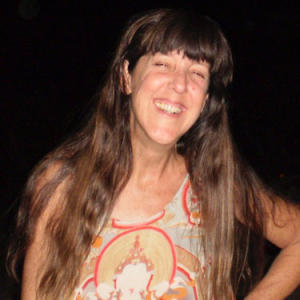 MI
04/02/2022
Melissa I.

Australia
Excellent customer service
The products are high quality and l am very satisfied